Over the past few months I have been busy opening and running my very own Etsy shop! It's been incredibly fulfilling making rice bags, aprons, burp cloths,  and baby toys. Most nights of the week after I put Samuel down for the night, you can find me at my kitchen table sewing away. It's very relaxing for me and energizing too! I get such satisfaction when I finish a project. I get even more satisfaction when the item sells in my shop!
I've been making rice bags for friends and family for years. I use mine every single day. Heat always feels good on my back, neck and shoulders when i'm in the middle of a flare from my Fibromyalgia. You can find them scattered all around my house. I spend so much time feeling yucky that when I know I can help someone feel better, I jump on it. Rice bags have played such a big part in me ministering to people. It's kind of silly when I think about it, but rice bags are really important to me and my life and it's so exciting to be able to share them with people in my Etsy shop.
Right now I have four different kinds of rice bags in my shop. Here is a little preview!
This rice bag is my classic rice bag. It's the first kind I started making and the kind I use the most for my neck, shoulders and back. There are lots of colors and patterns to choose from.
These little guys are what I call boo boo buddies and Samuel just recently started calling Owie Ice. 🙂 They are great for those inevitable bumps littles get throughout the day. These are used all day long with Samuel. He knows when he falls down he needs to run to the freezer and grab one for his boo boo…. and he gets lots of boo boos!  They are also great to pop in the microwave and use for hand warmers in your jacket pockets. I made Mike some when he was teaching P.E. outside and he had to stand out in the frigid temperature (ok…so it never really gets THAT cold here, but I know Mike appreciated them!) For those of you who live in a place with snow, these would be great to have for your kids' pockets too when they go out to play!

I am so excited about these nursing rice bags! Probably because my sister just gave birth to my niece and I was able to help with the pain that comes along with nursing. They are the perfect shape and the center circle does not have rice so your extra sensitive areas are protected from the heat or cold. 
This last rice bag is my newest project. It's a little smaller than my original one and would be great to use for your lower back or even menstrual cramps. It's also the perfect size to use on your head straight from the freezer if you have a headache. I've also used it when my sinuses were really stuffed up. The heat was soothing and started getting the snot flowing (TMI??).
The last thing I have in my shop is probably my favorite! Samuel and my niece Callie both wanted to be super heroes and asked if I would make them capes and masks. The kids loved them and Samuel even wants a super hero birthday party, so I'll be making Mike an adult sized cape and mask in just a couple weeks.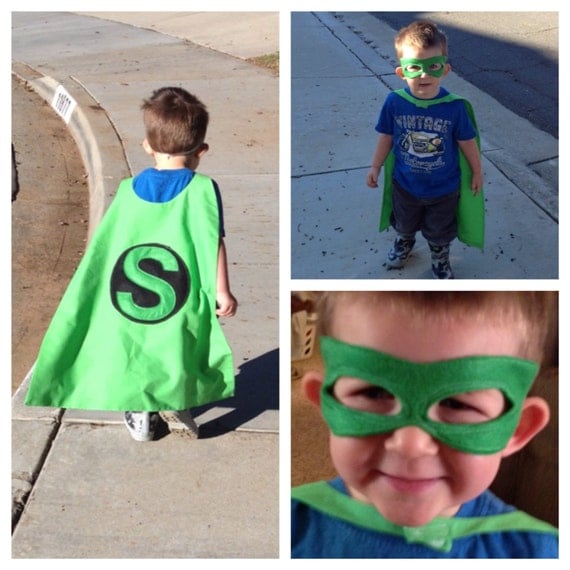 I also had some baby toys, burp cloths and aprons in my shop, but they didn't sell as well, so I pulled them. But I can always do custom orders if people want them! Lately I've been thinking of adding some cute monogram tote bags and crayon roll-ups. I would love for you to check out my shop, tell me what you think and if you love something, buy if for your self or a friend or family member to make their life easier! I am so blessed to be able to share my shop and my heart with you!
Here is the link to my shop! SewMuchRejoicing  If you wouldn't mind, after browsing my shop, come back to my blog and comment on this post and tell me what you think- things I can improve on (lighting in my pictures is definitely one of them! I use my island counter in my kitchen and depending on what time of day I take the picture, the shade of my items and counter vary), what things you would like to see, what patterns and colors make you happy! I appreciate any feed back you have for me!
Thanks and I'm praying for blessings on your day!